James Lau promotes HK fintech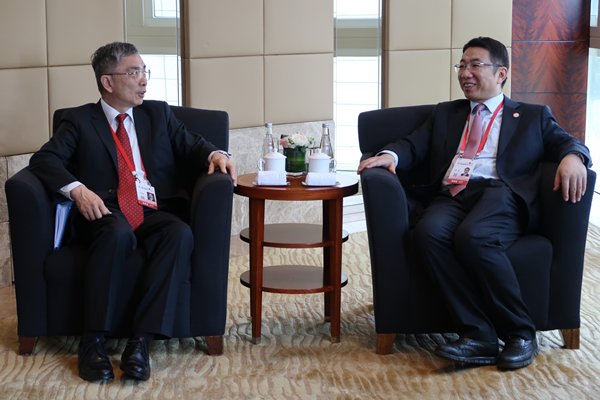 Secretary for Financial Services & the Treasury James Lau spoke on Hong Kong's strengths and fintech opportunities at the 10th Lujiazui Forum 2018 in Shanghai today.
He said given Hong Kong's status as a leading international financial centre with a developed financial sector, sound rule of law and robust regulatory regime, together with its unique position connecting the Mainland with the rest of the world, Hong Kong has every advantage to develop fintech.
He said he is pleased to see many world-renowned financial and tertiary institutions and research centres have chosen to set up laboratories, incubators and accelerators in Hong Kong, adding some Mainland technology giants are keen to leverage on the city's ecology to support and finance the development of fintech startups and open research laboratories and training institutes to groom talent.
He also noted that given the concerted efforts by the Government and regulators, Hong Kong has seen a boom in fintech development.
He added Hong Kong will tap the opportunities of the Guangdong-Hong Kong-Macao Bay Area development and collaborate with the cities there to advance the development and application of fintech.
Mr Lau also met Director-General of the Shanghai Municipal Government Financial Services Office Zheng Yang.
Mr Lau said Hong Kong and Shanghai are important international financial centres of the nation, and enhancing fiscal co-operation between the two sides will further open up the Mainland's financial services sector.