Edward Yau visits Eastern District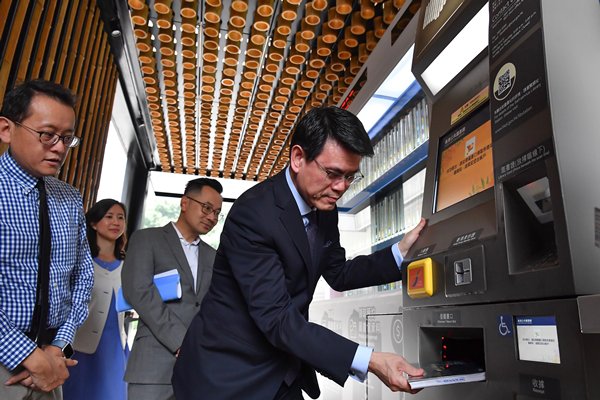 Secretary for Commerce & Economic Development Edward Yau today visited the Film Archive, a self-service library station and a social service organisation in Eastern District.
At the Film Archive he saw an exhibition and facilities at the Resource Centre, and was briefed on the Conservation Unit's work.
The archive has restored dozens of films and made significant contributions to the safekeeping and restoration of film-related materials.
He said the Government will promote the long-term development of the local movie industry through the Film Development Fund and other measures.
Mr Yau then visited the self-service library station in the Island East Sports Centre Sitting-out Area.
Opened in December, the facility is the city's first self-service station providing round-the-clock library services.
Mr Yau then met young people at the Youth Outreach headquarters in Sai Wan Ho.
The organisation is dedicated to providing crisis intervention services for marginalised youths.
He also met Eastern District Councillors.