5 arrested for World Cup fakes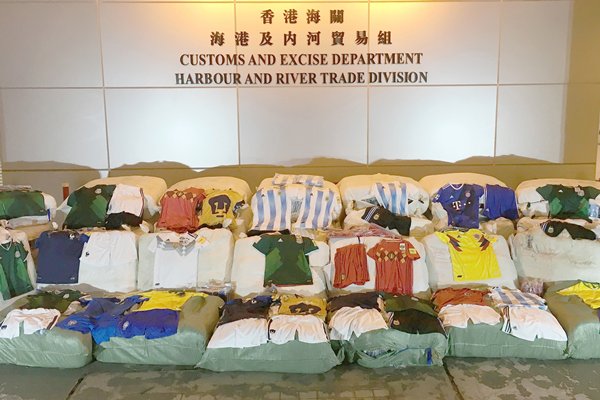 Customs officers have arrested five people in an operation to find and confiscate counterfeit World Cup merchandise.
Launched on April 30, the Customs & Excise Department operation is checking for pirated items trafficked through passenger and cargo channels at the airport, seaport, land boundary and railway control points.
Customs officers have arrested five people so far and seized 260,000 infringing items worth $15.3 million, found in 12 seaborne containers, four trucks and a batch of air parcels. They included apparel and accessories, shoes and bags.
There were 57,000 counterfeit jerseys, with most of them holding forged FIFA trademarks.
The department said it will take stringent enforcement action against fakes, especially when mega international sporting events are held.