James Lau visits Tai Po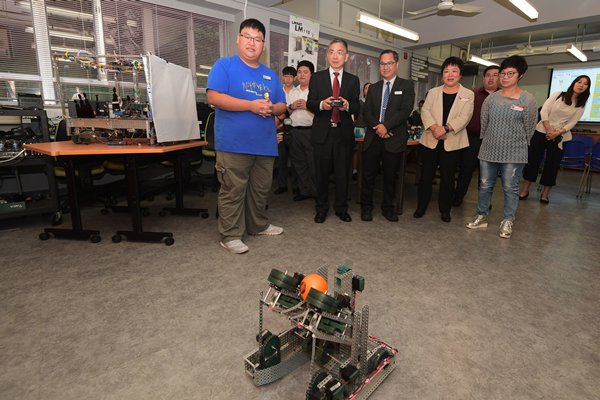 Secretary for Financial Services & the Treasury James Lau visited Tai Po today to learn about a STEM education project in a secondary school and met members of a merchants association.
He visited Ling Liang Church M H Lau Secondary School to see a robotics project that promotes STEM (science, technology, engineering and mathematics) education by instilling creative and logical thinking in the students.
He watched students control the robots they designed themselves and spoke with them about the project.
Mr Lau later met with the Tai Po Merchants Association and Tai Po District Councillors.