CE inspects correctional graduates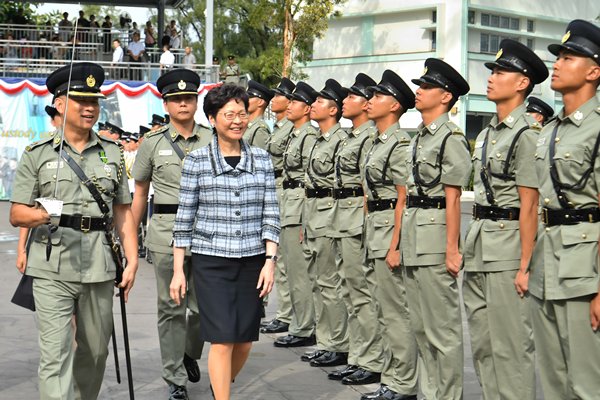 Chief Executive Carrie Lam attended a Correctional Services Department parade today to mark the graduation of 38 Officers and 59 Assistant Officers II.
Speaking at the parade, Mrs Lam said law and order is the foundation for Hong Kong's stability and prosperity, and the department is committed to rehabilitating those in custody.
She added the recidivism rate in Hong Kong dropped from 39.9% in 2000 to 27.1% in 2015.
Three graduates spoke to the media after the parade, including Officer Siu Cheong-hung who has captained the Hong Kong Volleyball Representative Team.
He said he will use his athletic spirit to encourage those in custody to face life's challenges.
Officer Tong Lai-sho said she will work hard to help Hong Kong remain one of the safest cities in the world.
Assistant Officer II Lam Hoi-ting said she will use her patience and communication skills to help people in custody return to the correct life path.