Edward Yau tours Lantau Island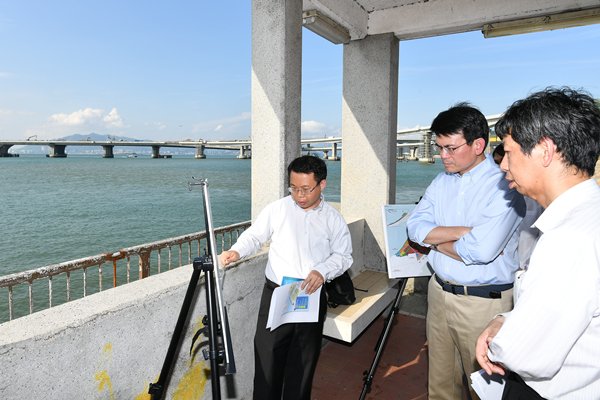 Secretary for Commerce & Economic Development Edward Yau visited Islands District today to review Lantau Island's current situation and development plans.
He first met with Islands District Councillors to hear their views on tourism, broadband services, transport and local economic development.
He briefed them on government policies, including a scheme to encourage telecommunications companies to extend fibre-based networks to remote villages by providing financial initiatives.
Mr Yau then visited Pak Mong Pier in Tung Chung to see the Hong Kong Boundary Crossing Facilities Island of the Hong Kong-Zhuhai-Macao Bridge and the Tung Chung East reclamation site.
He was briefed on the housing and economic development plans for northern Lantau, including the Tung Chung New Town Extension, the ongoing study of the topside development on the Hong Kong Boundary Crossing Facilities Island and the proposed Sunny Bay reclamation.
Mr Yau then inspected Pui O Beach to learn about major conservation proposals in south Lantau.
He said the work can develop the island's tourism potential, while taking the natural environment and transport infrastructure into account.