Joshua Law visits North District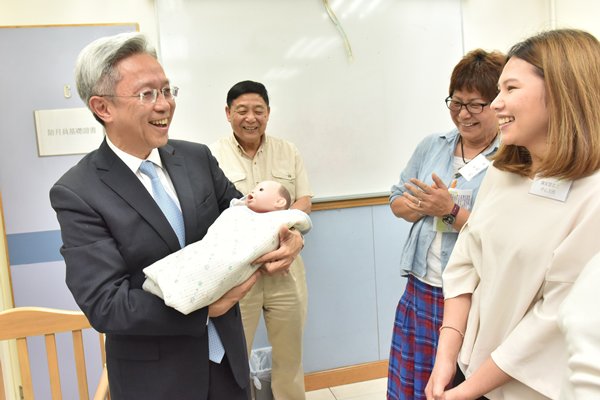 Secretary for the Civil Service Joshua Law today visited the Fanling Families Clinic and a community services centre in North District.
Mr Law went to the Fanling Families Clinic to learn about its facilities and services.
It offers regular clinic services along with clinical psychology and dietetic services for civil servants and eligible persons.
He then visited the Hong Kong Women Development Association Limited Rita Liu Multi-Services Centre and spoke with trainees.
The centre provides a variety of services including professional programmes and interest classes.
He also met with members of the North District Council on the trip.