Qualifications partners hailed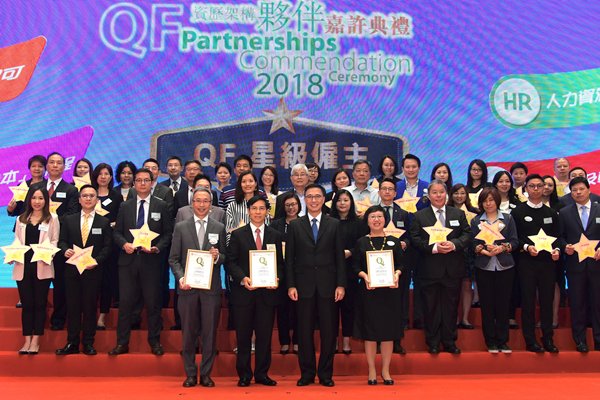 Secretary for Education Kevin Yeung today commended more than 200 organisations for their support to the Qualifications Framework (QF).
Mr Yeung presented certificates to organisations including enterprises, trade organisations and unions, and government departments at the Qualifications Framework Partnerships Commendation Ceremony.
At the event which also celebrated the programme's 10th anniversary, Mr Yeung said the Government has launched a series of support schemes under the Qualifications Framework Fund.
These schemes have subsidised education and training providers in the accreditation of more than 4,800 training courses to become QF-recognised.
The Government this year injected $1.2 billion into the fund and established a task force made up of representatives of parents, employers, schools as well as community and labour sectors to further promote vocational and professional education and training.
Mr Yeung also thanked organisations that have supported the Qualifications Framework since its launch.