Lau Kong-wah visits Sha Tin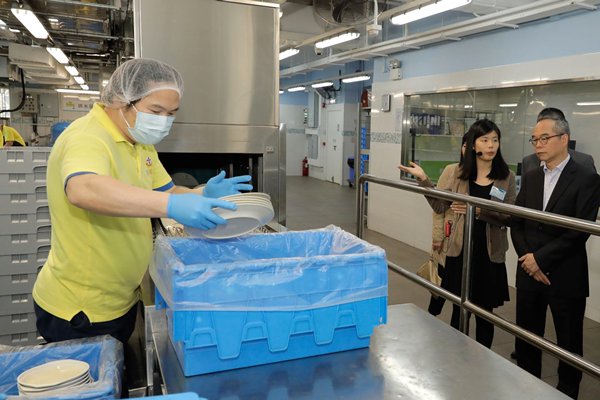 Secretary for Home Affairs Lau Kong-wah visited a social enterprise and a secondary school in Sha Tin today.
He toured WashEasy, a social enterprise run by the Tung Wah Group of Hospitals which provides a dish cleaning service for nursing homes, non-governmental organisations, restaurants and clubhouses.
It also employs disabled people who spoke to Mr Lau about their work.
He later visited Kwok Tak Seng Catholic Secondary School and watched a music rehearsal by a group of students.
The school won six awards in the Sha Tin Drama Contest 2017-18 held by the Sha Tin Arts Association.
Mr Lau also met Sha Tin District Councillors.