Legal professionals commended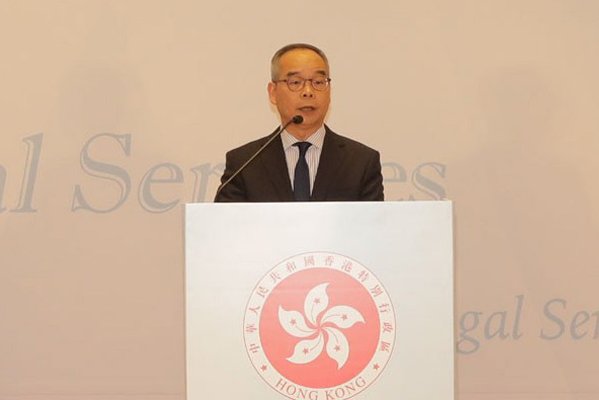 The Home Affairs Bureau held an award presentation ceremony today to commend 232 legal professionals and 32 law firms for providing pro-bono services.
Speaking at the event, Secretary for Home Affairs Lau Kong-wah thanked the awardees for their contribution and encouraged more legal professionals to provide free legal services to the public.
The Government has provided subvention for the Duty Lawyer Service to run the Free Legal Advice Scheme at nine district offices of the Home Affairs Department on weekday evenings.
Mr Lau noted more than 1,000 lawyers are participating in the scheme, handling 6,400 cases a year.
The Legal Advice Scheme for Unrepresented Litigants on Civil Procedures was launched in 2013, and more than 10,700 free advice sessions have been conducted, benefitting 3,400 people.
He said the Government will open an additional office in Wanchai Tower to assist litigants at the District Court and the Family Court. It will open in the second half of this year.