Joshua Law visits Yuen Long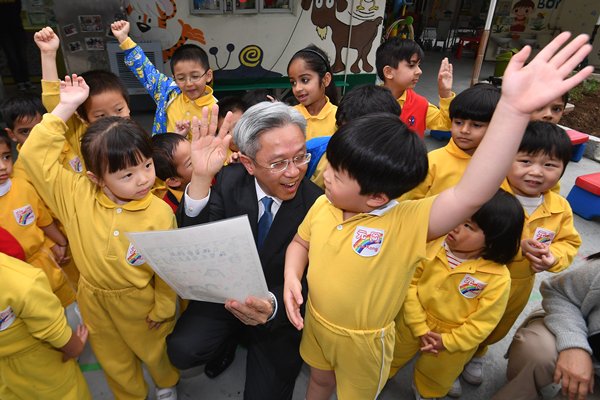 Secretary for the Civil Service Joshua Law visited Yuen Long today.
He met Yuen Long District Councillors to learn about the district's developments and community needs.
He then visited Yuen Kong Kindergarten which has more than 60 students, 30% of them non-ethnic Chinese.
Mr Law said he was pleased to learn the kindergarten is committed to creating an inclusive culture for children with different cultural backgrounds.
He later toured the Junior Police Call Permanent Activity Centre & Integrated Youth Training Camp.
He also met with members of the Yuen Long District Senior Police Call.