CS awards cyber sleuths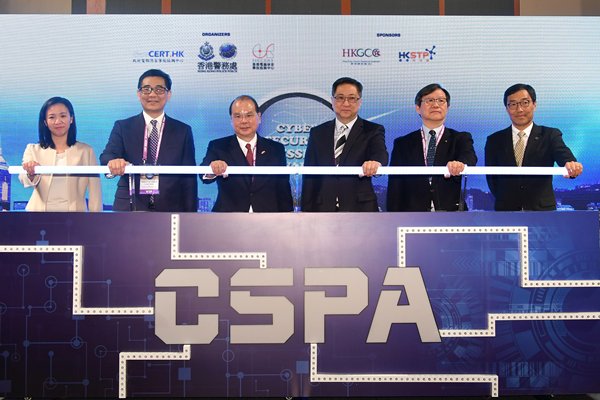 Chief Secretary Matthew Cheung and Commissioner of Police Stephen Lo officiated at the Cyber Security Professionals Awards presentation ceremony today.
They presented awards to 80 winners for their outstanding cyber security work.
The awards have been held by the Police Cyber Security & Technology Crime Bureau, the Government Computer Emergency Response Team and the Computer Emergency Response Team Coordination Centre since 2016.
Mr Cheung said the programme provides a valuable platform for cyber security experts from various sectors to exchange their experience and knowledge.
Mr Lo said 5,567 technology crimes were recorded last year, a 6.3% drop on 2016.
In view of the fast development of technology and diversified modus operandi of online crimes, different sectors of the community should work together to improve cyber security and deal with the ever changing nature of cyber threats, he added.
Click here for details on the competition.