CE meets UGC members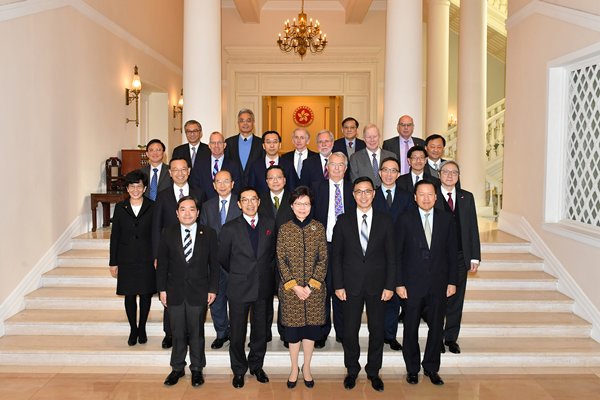 Chief Executive Carrie Lam met University Grants Committee members at Government House today.
They discussed the committee's work in grooming high-calibre talent, promoting research and strengthening governance in funded institutions.
She thanked 20 local and overseas experts on the committee for advising the Government on the allocation of money to funded institutions and the strategic development of higher education in Hong Kong.
Noting Hong Kong's universities have made remarkable achievements and are highly reputable around the world, she said they have always carried the mission of grooming talent, supporting research and advancing social development.
Mrs Lam thanked the committee for accepting the Government's invitation to form a task force to review the research support strategy, the level of research funding and the funding allocation mechanism for the higher education sector.
She said she is confident the recommendations will help Hong Kong enhance the level of scientific research and transfers in I&T fields, advancing the city's I&T development.
She hopes the committee continues to work closely with the Government and funded institutions to pursue excellence in teaching and learning in tertiary institutes to strengthen Hong Kong's position as a regional education hub.
Mrs Lam hosted a lunch for them after the meeting.