Edward Yau visits Central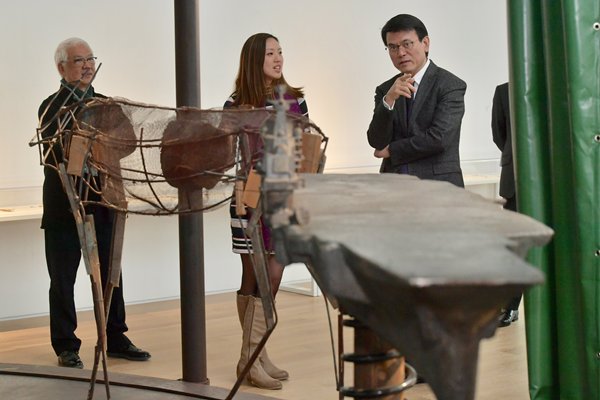 Secretary for Commerce & Economic Development Edward Yau visited Central & Western District today.
He toured the Conservancy Association Centre for Heritage, which promotes the preservation of history, culture and heritage.
The group is involved in promoting the Tourism Board's Old Town Central project and organises guided tours on the history of small shops in the district.
Mr Yau also spoke about participation in community services, local tourism and business startups with young people and encouraged entrepreneurs to make use of funding schemes to support small and medium enterprises.
He later visited Hong Kong's first art-themed building.
The 24-storey commercial block on Queen's Road Central is home to a wide variety of art, catering and retail services.
Mr Yau said the Government has been developing cultural tourism projects infused with local characteristics in recent years, such as the ongoing revitalisation of the Dr Sun Yat-sen Historical Trail with artistic elements.
He added the district will carry the theme of "art-across-time" with the opening of the former Central Police Station Compound soon.