Chief Executive CY Leung
Like everything else at Disneyland, the Disney Explorers Lodge was dreamed up to amaze and to add pleasure, joy and discovery to our lives. It will help reinforce Hong Kong's position as a premier tourist destination.
Full Story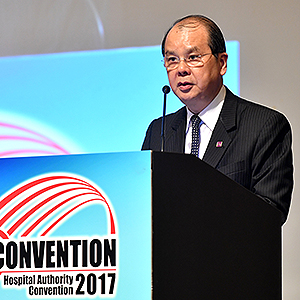 Chief Secretary Matthew Cheung
The development of healthcare facilities and infrastructure must go hand-in-hand with manpower planning. In view of this, we have already provided additional training places in local universities for doctors, nurses and allied health professionals to meet the manpower demand arising from healthcare development and demographic changes.
Full Story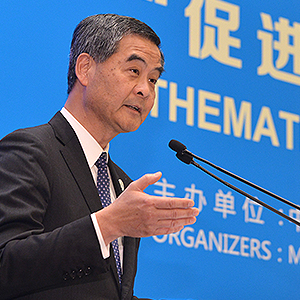 Chief Executive CY Leung
Hong Kong is China's international financial centre and, at the same time, the world's China financial centre. We have a deep pool of financial professionals of all nationalities. Bankers, lawyers, accountants, risk managers in Hong Kong are well versed in cross-border transactions. They understand the Mainland Chinese market as well as regional and global markets.
Full Story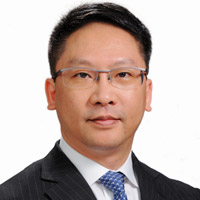 Secretary for Justice Rimsky Yuen
With its strategic geographical location as Asia's world city, Hong Kong is second to none if Belt & Road countries are looking for an ideal legal hub with a strong base of and extensive connections with international law firms, providing a holistic and cost-effective approach to the provision of legal services to companies doing cross-border or international trade.
Full Story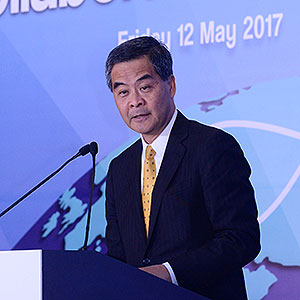 Chief Executive CY Leung
Our combined advantages under "one country, two systems", our trilingual ability and our international network make us an ideal partner in legal services for both the Mainland Chinese and international companies. We can help foreign enterprises grow into the Mainland market, and partner with Mainland Chinese firms in expanding into foreign markets, including those along the Belt & Road.
Full Story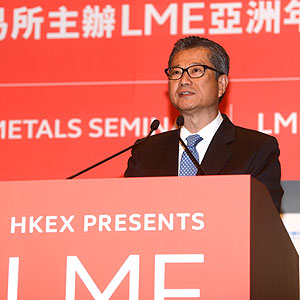 Financial Secretary Paul Chan
On the commodities front, Hong Kong enables easy access to the LME and its wide-ranging product offerings. They include six London Metal Mini Futures contracts. These are traded in renminbi and the LME's global reference prices. With Hong Kong's Asian time-zone advantage, they give base metal users, producers and investors, worldwide, more hedging and risk-management tools.
Full Story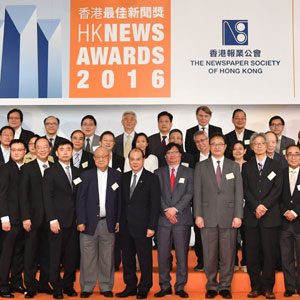 Chief Secretary Matthew Cheung
Freedom of speech, of the press and of publication, as enshrined in Article 27 of the Basic Law, is the cornerstone of Hong Kong's continuous success as an international metropolis. The Hong Kong Special Administrative Region Government is committed to safeguarding these vital core values of Hong Kong. We will continue to partner with the press and the media to make Hong Kong flourish and thrive. 
Full Story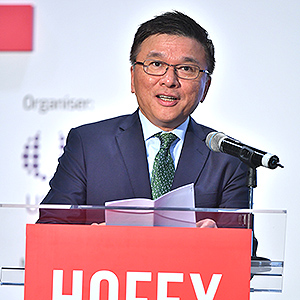 Acting Financial Secretary Prof KC Chan
Hong Kong is blessed with sophisticated infrastructure, world-class facilities, a business-friendly environment, high English proficiency and a vibrant, East-meets-West lifestyle. Put it all together, and you've got everything you need to make your Asian MICE destination decision a slam dunk.
Full Story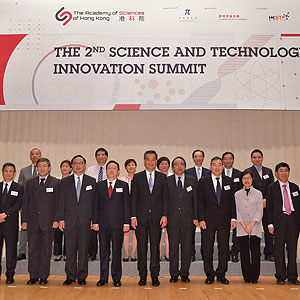 Chief Executive CY Leung
Re-industrialisation of Hong Kong will drive high-end manufacturing, create more I&T applications to improve our lives, and fuel Hong Kong's economic growth.
Full Story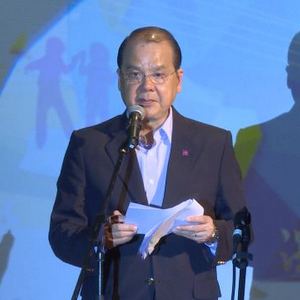 Chief Secretary Matthew Cheung
The current-term Government is committed to creating an inclusive, compassionate and caring society where disabled persons can unleash their potentials and live in a friendly environment. In this, we need Ebenezer's continuous support and advice.
Full Story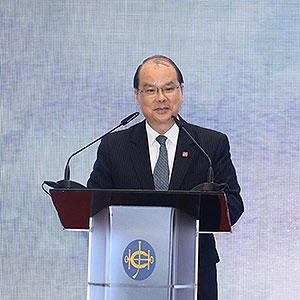 Chief Secretary Matthew Cheung
Jockey Club is unambiguously committed to improving the well-being of the grassroots, the underprivileged, the disabled and the vulnerable. It is also serious about promoting education, welfare, health services, sports, arts, culture and heritage preservation. Its sense of mission in making Hong Kong a better place to live is felt across the length and breadth of this vibrant cosmopolitan and densely populated city.
Full Story