Chief Executive CY Leung
The unfounded article which claims that I might have committed offences under the Prevention of Bribery Ordinance and of misconduct in public office has seriously tarnished my reputation. I reserve all rights to take further actions.
Full Story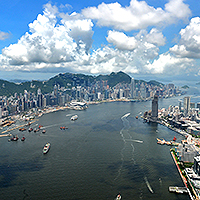 Financial Secretary Paul Chan
Many people may only focus on the expenditure and revenue parts of the Budget. But to me, the Budget is not just a collection of cold and hard figures. It also indicates the priorities set by the Government in resource allocation, reflecting the values we hold.
Full Story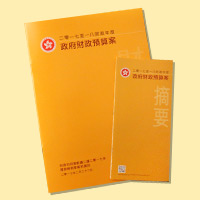 Financial Secretary Paul Chan
My endeavour is to make use of the wealth we have accumulated together through hard work to take care of the needy in the society, ease the heavy burden of middle-class families, and make appropriate investments essential for building a better Hong Kong.
Full Story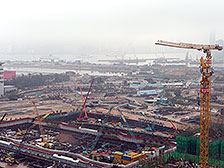 Chief Secretary Matthew Cheung
We must encompass passion in moving the industry and our city forward. We will continue to engage in major infrastructure projects and carry on with the multi-pronged approach to increase land supply. To meet the needs of our growing and ageing population, we task ourselves to supply 460,000 housing units in 10 years and implement the 10-Year Hospital Development Plan. These initiatives will bring the Government's estimated capital works expenditure to nearly $80 billion per annum in the next few years and provide new impetus to the industry.
Full Story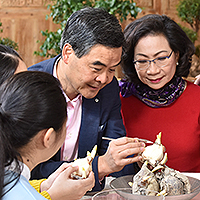 Chief Executive CY Leung
Chief Executive CY Leung has delivered a Lunar New Year message, wishing everyone a healthy and prosperous year ahead.
Full Story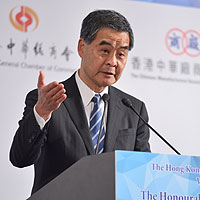 Chief Executive CY Leung
Economic development is the only sustainable way to make lives in Hong Kong better.  It is only through economic development that we can grow a bigger economic pie, find the financial resources to sustain our efforts in improving people's livelihood. 
Full Story