Chief Executive CY Leung
Hong Kong, rest assured, will continue to work with the world in furthering trade liberalisation – not only for the benefit of ourselves as a free trade economy, but of all countries and all peoples who can, and will, profit from the wellspring of opportunity and prosperity that comes with free trade and globalisation. Hong Kong's experience – Hong Kong's success – is the most compelling testimony.
Full Story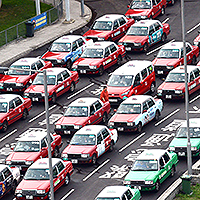 Secretary for Transport & Housing Prof Anthony Cheung
The 600 franchised taxis to be introduced represent only about 3% of the 18,000-odd taxis in Hong Kong. Hence they should not be seen as a threat to the survival of ordinary taxis. Their role is to bridge the gap in the existing taxi market and respond to a very clear market demand for new choice.
Full Story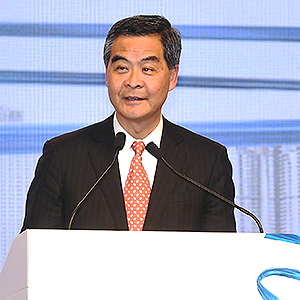 Chief Executive CY Leung
In my Policy Address, I announced that the Government will inject $1 billion into the Elite Athletes Development Fund. We will spend $20 billion in the coming five years to build and improve sports and recreation facilities, counting a total of 26 projects and 54 facilities – sports grounds, football pitches, tennis and basketball courts, a sports centre, swimming pool complexes, and others.
Full Story

Financial Secretary Paul Chan
Competition is fierce, endlessly so, among the world's major financial centres. We must ensure that our financial market remains competitive, robust and of the highest standard.
Full Story

Chief Secretary Matthew Cheung
The Government will continue to develop Hong Kong into a socially inclusive society. We are grateful to have you as our partners. We have one mind, one heart and, of course, one purpose, and that is to break down all barriers to racial equality and to cement the community together.
Full Story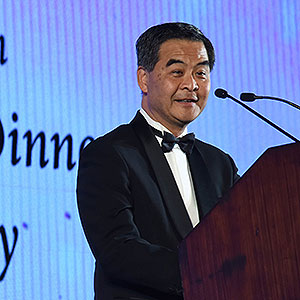 Chief Executive CY Leung
For 25 years, the Beam International Foundation has brought happy faces to needy children throughout the Mainland of China. Last year, Beam completed 11 medical missions and nearly 2,000 free surgeries for children suffering from cleft condition in Guizhou, Sichuan, Xinjiang, and other parts of the Mainland.
Full Story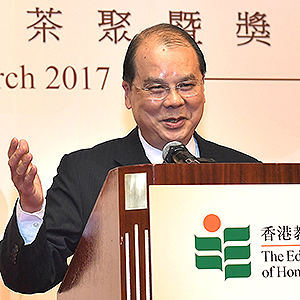 Chief Secretary Matthew Cheung
To ensure Hong Kong's long-term competitiveness, we strive to enhance Hong Kong's human capital by enhancing the quality of education, offering more internship and exchange opportunities to students and encouraging the workforce to pursue continuing education.
Full Story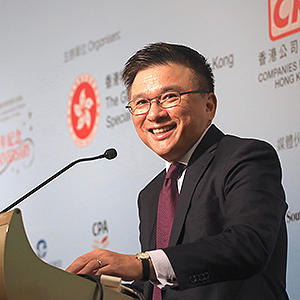 Secretary for Financial Services & the Treasury Prof KC Chan
As a leading international financial and business centre, Hong Kong attaches great importance to corporate governance. We believe that for companies to be successful, competitive and sustainable in the long term, a high standard of governance is indispensable.
Full Story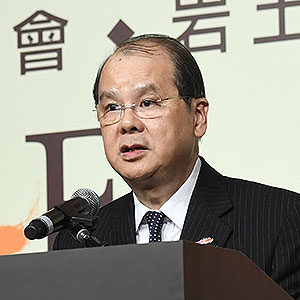 Chief Secretary Matthew Cheung
Hong Kong will host the 2018 Associated Research Centers for the Urban Underground Space International Conference, to be attended by over 100 overseas experts. I look forward to the practical and meaningful insights about effective planning of underground space and enhancing liveability of urban areas.
Full Story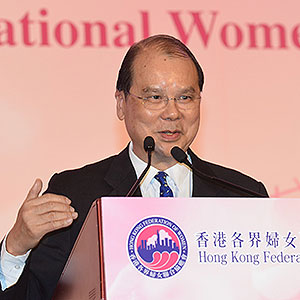 Chief Secretary Matthew Cheung
the Government now adopts a three-pronged strategy -- enabling, empowerment and education to promote the rights and benefits of women in Hong Kong. We also attach great importance to implementing gender mainstreaming. Within the Hong Kong SAR Government, one third of the senior positions are now occupied by women officers as well. So Hong Kong is really moving ahead in a big way, but still, we got a long way to go in terms of real equality on all fronts. So we should continue to do our best, to provide a level playing field in the long term. 
Full Story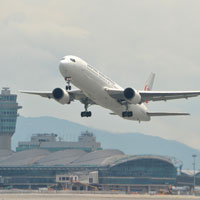 Secretary for Transport & Housing Prof Anthony Cheung
Hong Kong possesses many favourable conditions necessary to thriving as an aviation financing hub in Asia: the rule of law, sophisticated legal services, a level playing field, robust financial services infrastructure with a wide variety of financial products, a mature banking system with effective and transparent regulations, excellent aviation infrastructure and a strong pool of talents in both the financial services and aviation sectors, just to name some.
Full Story