Chief Executive CY Leung
With the China advantage under "one country", we have preferential access to not only the huge market of the Mainland of China, but also one of the world's fastest, and biggest industrial bases. This enables our companies to turn innovations and technologies into products – quickly, and efficiently. Under "two systems", we maintain a network with businesses, universities and research institutes around the world. So we are a super-connector – linking the rest of China with the rest of the world. We bring together all the essential elements for growing I&T – talent, technology, capital, production and market.
Full Story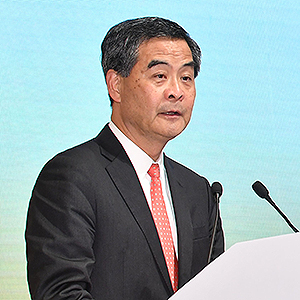 Chief Executive CY Leung
We are mapping out the long-term strategy for promoting e-commerce in Hong Kong. The Economic Development Commission has established a special expert group to look into boosting e-commerce. I look forward to its recommendations for helping Hong Kong take its place as a regional, even global, e-commerce hub.
Full Story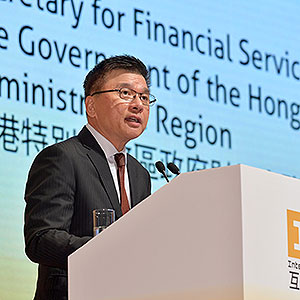 Secretary for Financial Services & the Treasury Prof KC Chan
Government will focus on enhancing the local payment services ecology and establishing Hong Kong as a hub for the application and setting of standards for cutting-edge fintech. I am glad to see that the general public is increasingly receptive to new payment products and services offered by stored value facility operators.
Full Story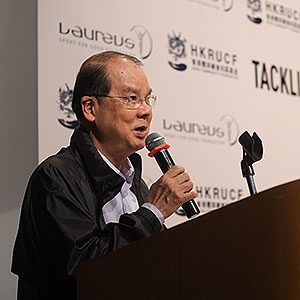 Chief Secretary Matthew Cheung
The Hong Kong SAR Government is committed to building a caring, compassionate and inclusive community. Sport is indeed a powerful tool to improve physical and mental health, reinforce positive values and help strengthen social inclusion. We share the vision of the Laureus to improve people's lives through the power of sport and provide support to initiatives in this respect. 
Full Story

Chief Executive CY Leung
Hong Kong has much to offer to the Belt & Road Initiative, and the Government will continue to support our businesses and professionals in pursuing opportunities in Belt & Road countries. In this year's Policy Address, I announced that we will expand the dedicated Belt & Road Office and give it more resources to execute business plans.
Full Story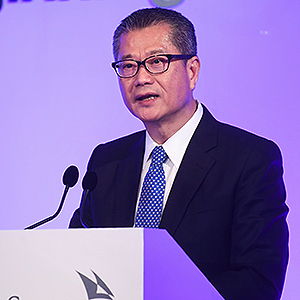 Financial Secretary Paul Chan
I am hopeful that domestic demand will hold up, from full employment and favourable income conditions to intensive building and construction activity. And I am confident that the fiscal package delivered in my February Budget Speech will stimulate the economy. Taking that, and more, into consideration, Hong Kong economy will grow 2% to 3% in 2017.
Full Story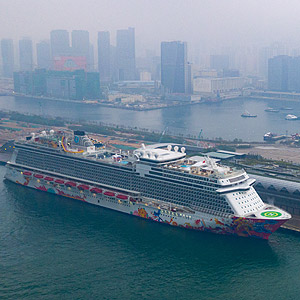 Secretary for Commerce & Economic Development Gregory So
Four cruise vessels have berthed at the Kai Tak Cruise Terminal on the same day for the first time, demonstrating its capability of and capacity to receiving and handling mega-sized cruise ships, and supporting the rapid development of cruise tourism in Hong Kong.
Full Story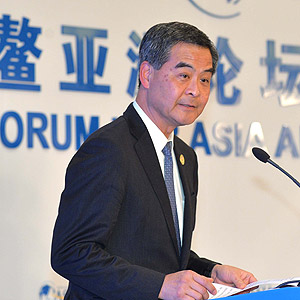 Chief Executive CY Leung
Hong Kong, rest assured, will continue to work with the world in furthering trade liberalisation – not only for the benefit of ourselves as a free trade economy, but of all countries and all peoples who can, and will, profit from the wellspring of opportunity and prosperity that comes with free trade and globalisation. Hong Kong's experience – Hong Kong's success – is the most compelling testimony.
Full Story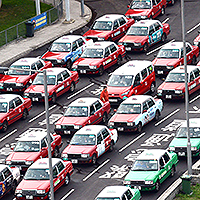 Secretary for Transport & Housing Prof Anthony Cheung
The 600 franchised taxis to be introduced represent only about 3% of the 18,000-odd taxis in Hong Kong. Hence they should not be seen as a threat to the survival of ordinary taxis. Their role is to bridge the gap in the existing taxi market and respond to a very clear market demand for new choice.
Full Story