Hand in Hand Capable Theatre lets the disabled learn acting and perform on stage alongside able-bodied people. It aims to unleash the hidden potential of the disabled and promote an inclusive society.
Full Story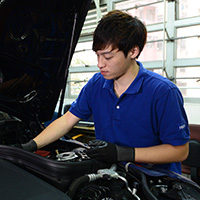 The Vocational Training Council's Earn & Learn Scheme provides vocational courses and apprenticeships to young school leavers. The scheme helps train talent for various local industries suffering from labour shortage. Two aspiring trainees share how the scheme prepares them for a lifelong career.
Full Story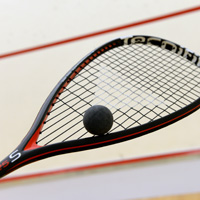 Hong Kong Squash team member Yip Tsz-fung won a gold medal in the men's event of the World University Squash Championship in September, the first Hong Kong player to do so. His teammate Calvin Wong claimed a bronze medal at the same event. They hope to boost the popularity of squash in Hong Kong.
Full Story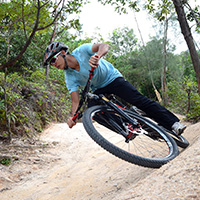 With a new training venue and revamped trails amid verdant greenery, South Lantau is certain to become a hip hangout for local mountain bikers. A network of trails on South Lantau has been refurbished and expanded by the Civil Engineering & Development Department.
Full Story

Charitable organisation Dr BB held a workshop before Christmas inviting children to design their own T-shirt to give to the elderly as presents on Boxing Day.
Full Story

Guide dogs are specially trained to lead the visually impaired. Hong Kong Seeing Eye Dog Services is committed to sustaining the local guide dog supply. With more guide dogs being bred locally, the organisation is recruiting more families to volunteer as puppy walkers so more visually impaired people get the assistance they need.
Full Story

The impact of climate change is fast being felt across the globe. The Government attaches great importance to combatting this alarming phenomenon, but community support is also crucial. To promote environmental education, the Government encourages schools to participate in and organise educational activities on climate change and a green lifestyle.
Full Story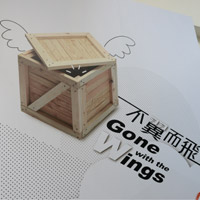 The Museum of Art is holding an educational art exhibition entitled "Gone with the Wings" at the Heritage Discovery Centre in Kowloon Park, featuring a detective story that teaches about ready-made art.
Full Story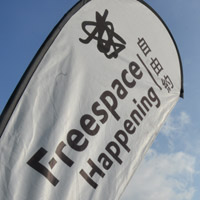 To encourage people to take part in more outdoor activities, the West Kowloon Cultural District Authority will hold free events every second weekend of the month. Activities include performing arts, markets, dance shows, handicrafts and games.
Full Story

The Innovation & Technology Fund Internship Programme encourages university graduates to pursue a career in I&T to nurture more local talent for the industry. Launched in 2004, the programme has so far helped over 2,300 interns with funding of more than $480 million.
Full Story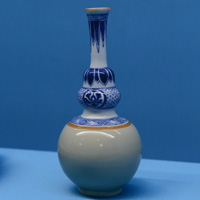 The Maritime Silk Road was a major conduit for foreign trade in ancient China. An exhibition at the Museum of History is showcasing precious relics from eight major Chinese port cities, reflecting the contribution of the Maritime Silk Road to the rest of the world.
Full Story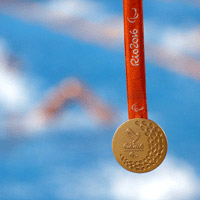 Nineteen-year-old swimmer Tang Wai-lok won the men's 200-metre freestyle gold medal at the Paralympic Games in Rio. At the age of six Tang was diagnosed with mild intellectual disability and it took him years to discover his hidden talent and live up to his potential.
Full Story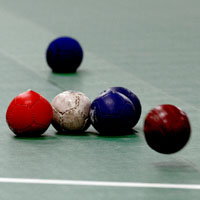 Boccia champion Leung Yuk-wing overcame personal obstacles to win one of Hong Kong's six medals at the Rio 2016 Paralympic Games. Born with arthrogryposis, Leung's life has been transformed by his passion for boccia and the personal relations he has developed through the game.
Full Story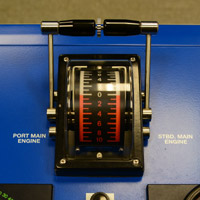 Trade and logistics has long been one of Hong Kong's four pillar industries, boosting the city's economic growth over the decades. To ensure the continued development of these industries the Government invited operators in 2014 to participate in the Maritime & Aviation Internship Network by offering summer internships. It gives young people early exposure to aviation and maritime services and encourages them to join the sectors after graduation.
Full Story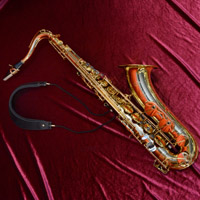 A tuneful bunch of senior citizens are beating the post-retirement blues by trying their hand at jazz.
Men in Jazz is a project developed by the Evangelical Lutheran Church of Hong Kong.
Full Story