The Highways Department has launched the Enhancement Programme of Vegetated Slopes to replace Acacia confusa trees with various plant species. The trees were planted on roadside slopes across Hong Kong in the 1950s and '60s but are at the end of their lifespan.
Full Story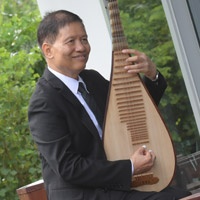 Last year 68-year-old musician Lau Pak-chiu received some bad news. He was diagnosed with metastatic prostate cancer.
To ease his anxiety and depression, Tuen Mun Hospital staff arranged for him to perform a solo pipa show in the hospital's activity room.
Playing to a full house, the performance last month reignited his love for music and his faith in family, friends and life.
Full Story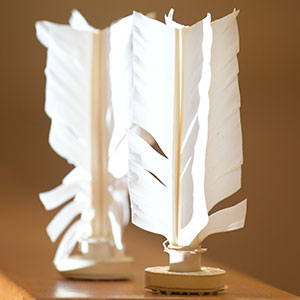 Players of the Hong Kong Shuttlecock Team high-kicked their way to their best ever results in the 9th World Shuttlecock Championships in July. The team nabbed four bronze medals in the men's team event, women's team event, mixed doubles and men's singles. Shuttlecock is a sport with traditional Asian origins. Players use any part of the body, except the arms and hands, to keep a weighted feathered object, known as the shuttlecock, airborne. Hong Kong Shuttlecock Team coach Ng Yiu-keung wants to promote the sport to dispel its image of being a neighbourhood game.
Full Story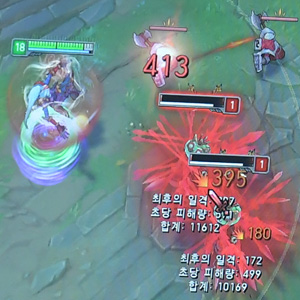 Young people's obsession with video games is often frowned upon by parents and teachers. But for former Institute of Vocational Education student Robert Lee gaming has brought him glory.
Full Story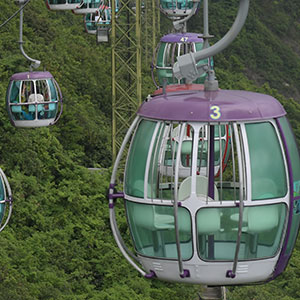 Thrill-seekers love the fun and excitement of an amusement park. But behind the scenes a lot of work goes into ensuring adrenaline junkies can go home safely after an exhilarating day of thrill-riding.
Full Story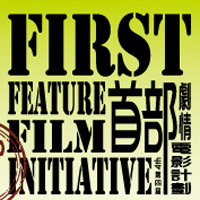 Weeds on Fire and Mad World scored 16 nominations and five trophies between them at this year's Hong Kong Film Awards. The two movies were supported by the First Feature Film Initiative, launched by the Government in 2013 to identify and nurture talent through a competition on screenplays and production proposals.
Full Story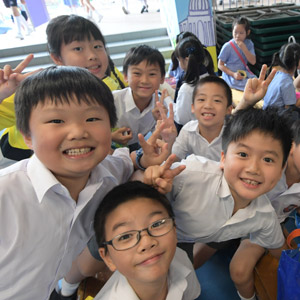 Eighteen teachers were presented with the Chief Executive's Award for Teaching Excellence this year. Since the award's launch in 2003, more than 800 teachers have been awarded for their inspiring education programmes.
Full Story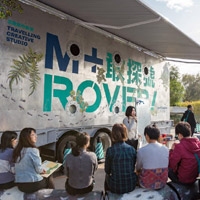 The M+ Rover Travelling Creative Studio is a pop-up creative space that offers arts workshops hosted by architects, designers, photographers and filmmakers.
Full Story

The WorldSkills Hong Kong Competition & Carnival 2017 is the largest skills event in the city. Young contestants from 16 countries and regions will showcase their expertise in 12 categories of the competition to be held this month. Hong Kong representatives Jessica Wong and Chan Siu-lam will compete in the plumbing and heating, and the electrical installations sections.
Full Story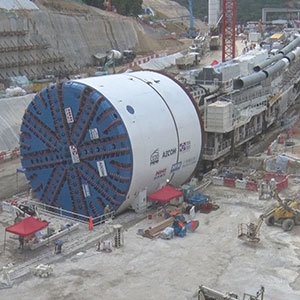 Cross-boundary and district-level traffic are set to be reduced thanks to the construction of the Liantang/Heung Yuen Wai Boundary Control Point and its connecting road. The project will be completed by the end of next year and is employing unique engineering techniques to improve efficiency, some being used in Hong Kong for the first time.
Full Story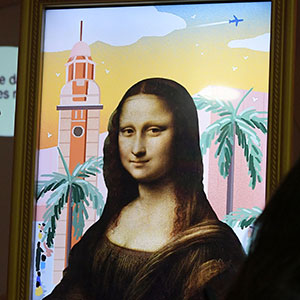 The Heritage Museum is showcasing art treasures from the Louvre in Paris until July. The Inventing le Louvre: From Palace to Museum over 800 Years exhibition features more than 130 masterpieces, including paintings, sculptures and ceramics, and Greek, Roman and Egyptian antiquities.
Full Story