Whenever prominent political figures are in town, they are sure to be flanked by a motorcycle squad from the Hong Kong Police Force Escort Group.
Full Story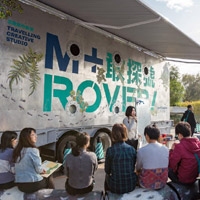 The M+ Rover Travelling Creative Studio is a pop-up creative space that offers arts workshops hosted by architects, designers, photographers and filmmakers.
Full Story

The WorldSkills Hong Kong Competition & Carnival 2017 is the largest skills event in the city. Young contestants from 16 countries and regions will showcase their expertise in 12 categories of the competition to be held this month. Hong Kong representatives Jessica Wong and Chan Siu-lam will compete in the plumbing and heating, and the electrical installations sections.
Full Story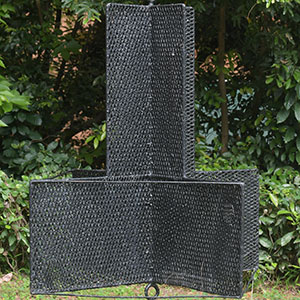 Hong Kong people are familiar with the Hong Kong Observatory's typhoon warning system. However, they might not know a typhoon gun was fired to warn the public of impending tropical cyclones in the past. It was not until 1917 that a numbered signal system was introduced. The system has undergone many changes over the past century.
Full Story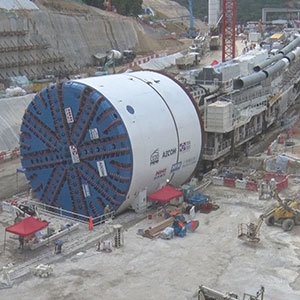 Cross-boundary and district-level traffic are set to be reduced thanks to the construction of the Liantang/Heung Yuen Wai Boundary Control Point and its connecting road. The project will be completed by the end of next year and is employing unique engineering techniques to improve efficiency, some being used in Hong Kong for the first time.
Full Story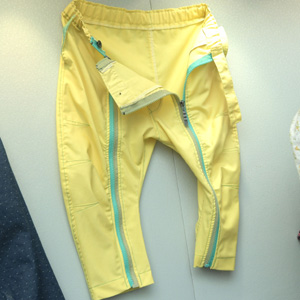 A car accident 11 years ago paralysed Nick Lee from the chest down. Since then, getting dressed has been a challenging task for him. However, a visit to Polytechnic University's Troels H. Povlsen Care Apparel Centre three years ago solved this problem.
Full Story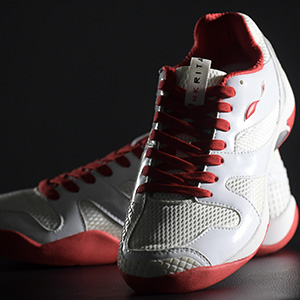 Fencers often suffer from knee, ankle and foot injuries.
Fencing moves like lunges and parries require sudden wrist and leg movements that can damage an athlete's limbs over time.
To enhance fencers' leg and foot protection, the Hong Kong Research Institute of Textiles & Apparel developed a pair of asymmetric shoes.
Hong Kong fencing team member Lin Po-heung wore them in the 2016 Rio Olympics.
Full Story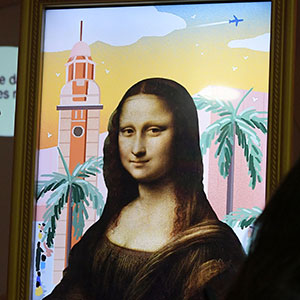 The Heritage Museum is showcasing art treasures from the Louvre in Paris until July. The Inventing le Louvre: From Palace to Museum over 800 Years exhibition features more than 130 masterpieces, including paintings, sculptures and ceramics, and Greek, Roman and Egyptian antiquities.
Full Story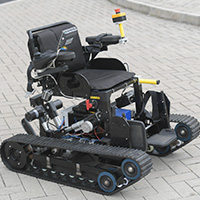 Getting around town was always a challenge for Carol Ng. Suffering from polio and a curved spine, the 31-year-old has been using an electric wheelchair since she injured herself in a fall three years ago. Her mobility was hindered by the stairs and kerbs on the city's streets. However, this started to change six months ago when she received an invitation from the University of Science & Technology to try its electronic wheelchair that can navigate rough and uneven terrain.
Full Story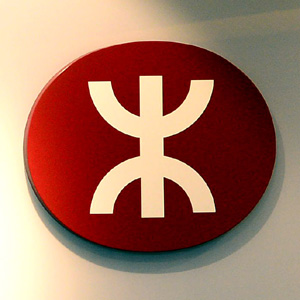 The rapid expansion of Hong Kong's railway network has boosted demand for industry professionals. To rear this talent, the Mass Transit Railway has opened a global training hub for railway management and operation.
Full Story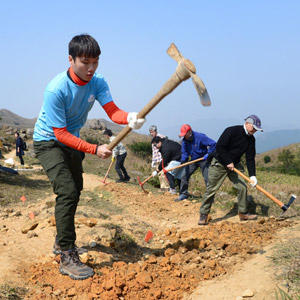 The Agriculture, Fisheries & Conservation Department has launched a trail maintenance workshop to encourage the public, especially hikers, to conserve the environment and use hiking trails in a sustainable way. Participants learn about trail management skills and proper hiking behaviour.
Full Story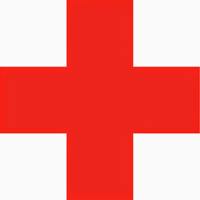 Ricky Yu is a blood donor who has given blood 204 times in 24 years. Now, he is also an apheresis donor, contributing plasma and platelets through a special procedure every two weeks. The Red Cross hopes more Hong Kong residents will follow in Mr Yu's footsteps. It says demand for blood continues to rise but inventories remain low, therefore regular blood donors play a crucial role in the community.
Full Story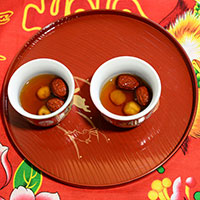 Chinese weddings have many traditions. One of them is having at least one chaperone in charge to ensure the event goes to plan. These chaperones are usually women, however, 60-year-old Chow Kwok-kei is one of the few men to step into the role. Breaking the women-only tradition has given him a fulfilling second life.
Full Story