December 08, 2013
To escape the hustle and bustle of the city, slip into its past, at the "Images Through Time: Photos of Old Hong Kong" exhibition at the Hong Kong Museum of History. More than 700 photos from the mid-19th century present a true reflection of the city's early days of development.
Full Story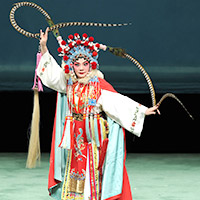 The Koon Kin Kuen Cantonese Opera Troupe will perform three Cantonese operas in January.
Full Story

Argentinean dance troupe Pasiones Company will perform Divino Tango in January, taking the audience on a fascinating and breathtaking journey through Argentina.
Full Story
The Dr Sun Yat-sen Museum will open a new exhibition at the Museum of History on November 29, on the 1911 Revolution.
Full Story


There is so much more to Chao Shao-an's engaging paintings than immediately meets the eye. For an exhibition that showcases 40 works from the naturalist-perfectionist, the Hong Kong Heritage Museum has installed electronic screens that magnify them, so viewers can revel in the artist's delightful, delicate details.
Full Story


The Yeung Ming Cantonese Opera Troupe will stage three performances in January. 
Full Story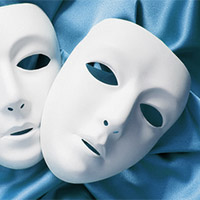 Australia's Terrapin Puppet Theatre will perform Sleeping Horses Lie in January.
Full Story

Nearly 100 art works selected from almost 1,000 entries are on display at the Hong Kong Museum of Art, as part of the Hong Kong Contemporary Art Awards exhibition. Three artists relate their creations' meaning, each of which, in one way or another, reflects Hong Kong life.
Full Story


Local puppet troupe Make Friends With Puppet will host the show MoMo's Fancy Dress in December.
Full Story

The Zunyi Acrobatic Troupe from Guizhou will perform in December.
Full Story
Theatre du Pif will stage its latest production La Casa in December.
Full Story

The Leisure & Cultural Services Department will present 10 recent Mainland films in its Chinese Film Panorama 2013 showcase from November 4 to December 15.
Full Story