April 17, 2014
Wetland Park will hold Easter Family Fun Days from April 18 to April 21, with games and activities including Easter face-painting, an art workshop and drama.
Full Story

Local pianist Yap Man-shan will hold a recital of music works by top maestros at City Hall on May 28.
Full Story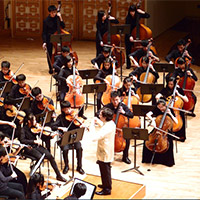 Intermediate year-one and advanced year-one instrumental music trainees are invited to apply for the Leisure & Cultural Services Department Music Office's 2014-15 training schemes before May 16.
Full Story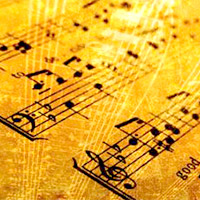 Music practitioner Dennis Wu will host eight lectures introducing eight Eastern European composers in May and July.
Full Story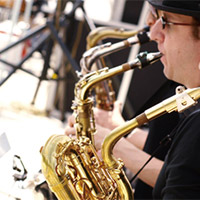 The Leisure & Cultural Services Department's Music Office is recruiting members for its bands, orchestras and choirs.
Full Story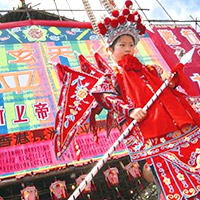 The Chinese Opera Festival 2014 will feature 10 programmes, including Cantonese, Yue, Kunqu, Dian, Liyuan, and Baizi operas, from June 20 to August 30.
Full Story

Young Hong Kong choreographer Hugo Cho will stage his latest work, Made in Hong Kong, in May and June.
Full Story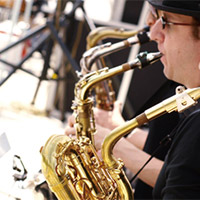 Young musicians from the United Kingdom's Birmingham Symphonic Winds and the Hong Kong Youth Symphonic Band will perform together at 3pm on April 20 at Kwai Tsing Theatre Auditorium.
Full Story

The Museum of History will stage an exhibition entitled The Aftermath of the First Sino-Japanese War: The Lease of the New Territories & Weihaiwei, spotlighting artefacts from these places during the early 20th century.
Full Story
Chinese dance artist Chung Ching will host a lecture series, The Beauty of Chinese Dance, in May and June.
Full Story

More than 900 young musicians from 14 bands and orchestras will perform a selection of favourites at four concerts in April and May.
Full Story

A dentist, social worker and music student hail from diverse backgrounds, but they unite in their passion for performing as members of the Hong Kong Melody Makers youth a cappella group under the baton of maestro Patrick Chiu.
Full Story


The Flagstaff House Museum of Tea Ware will hold an exhibition featuring 64 sets of Ming, Qing and contemporary purple clay tea ware to celebrate its 30th anniversary, from March 26 to July 10.
Full Story

Theatre Ronin will stage Sew & Soul, an adaptation of local writer Hon Lai-chu's work, in May.
Full Story
The Hong Kong Chamber Choir will perform classics by Bach, Monteverdi and Pergolesi at Tsuen Wan Town Hall on April 20.
Full Story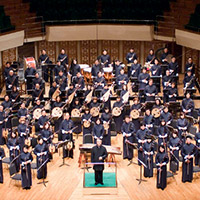 The renowned Czech Philharmonic will stage two concerts at the Cultural Centre in June with English pianist Paul Lewis.
Full Story
The enchanting Chinese unicorn, or qilin, is one of the four benevolent animals in Chinese culture. Qilin dancing was recently recognised as being part of Hong Kong's intangible cultural heritage. To raise its profile, the Hong Kong Heritage Museum commissioned local paper-crafting master Kenneth Mo to create three qilin figure sets and a three-meter-high lantern, now on display at the Lantern Carnival at the Hong Kong Cultural Centre Piazza until February 23.
Full Story


Six larger-than-life posters on show at the Film Archive that veteran artisan Chow Keung carefully crafted recall the silver screen's golden years in Hong Kong.
Full Story


For a glimpse into Hong Kong's bygone days, visit the Hong Kong Public Records Building in Kwun Tong. A display of government publicity materials from the 1950s to the '70s recalls some of the pressing issues during those dynamic decades, including water rationing and a cholera outbreak.
Full Story