Police fear radical demonstrators are causing the Mong Kok protest to spin out of control and could cause a riot, Police Public Relations Branch Chief Superintendent Steve Hui says, urging people to avoid protest areas.
Full Story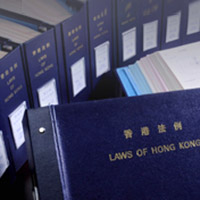 The Law Reform Commission has released a report containing final recommendations for reforming the adverse possession law.
Full Story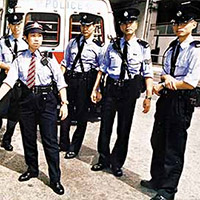 The Police strongly condemns adults who bring children to the unlawful assembly in Mong Kok, calling it an act that is extremely irresponsible and dangerous.    
Full Story

Police officers use batons for defense and to maintain a safe distance from protesters, and they have clear instructions on the use of force including batons.
Full Story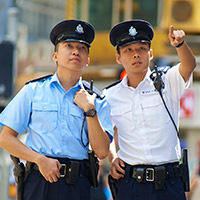 The Government and the Police have exercised extreme tolerance and patience in handling the protests in the past three weeks, Chief Executive CY Leung says, adding that they will continue to do so.
Full Story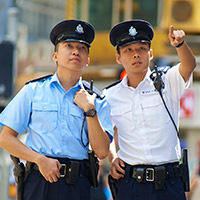 Police strongly condemn protesters gathering at Nathan Road near Argyle Street in Mong Kok for suddenly attempting to charge Police, as this seriously undermined public order and endangered the safety of themselves and others.
Full Story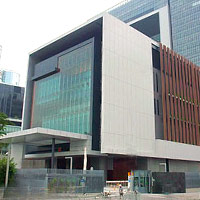 Non-official ExCo members strongly condemn troublemakers and organisations who initiated violent acts in Mong Kok.
Full Story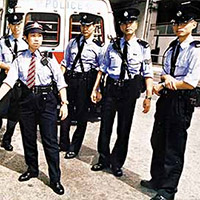 Police strongly condemn some radical protesters for blocking traffic in Mong Kok and intentionally charging police cordon lines violently, putting public safety and order at risk.
Full Story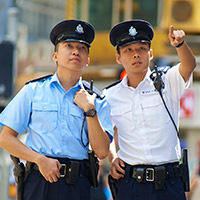 Protesters in Mong Kok broke the law and breached public order, Secretary for Security TK Lai says, adding some troublemakers from radical organisations led protesters to charge the Police, and have been organising, coordinating and commanding actions against the Police.
Full Story
Commissioner of Police Andy Tsang strongly condemns protesters in Mong Kok, for unlawful assembly, charging police cordons, and illegally occupying major thoroughfares.
Full Story


Police have strongly condemned protesters illegally occupying a section of southbound lanes of Nathan Road in Mong Kok.
Full Story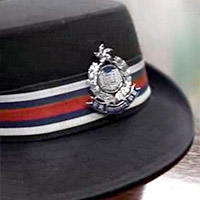 Police officers have removed illegal obstacles in Mong Kok and will not tolerate further blockage of reopened roads.
Full Story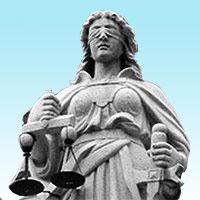 The Chief Executive has appointed Justice Mohan Tarachand Bharwaney to succeed the retiring Justice Azizul Rahman Suffiad as a panel judge under the Interception of Communications & Surveillance Ordinance for a term of three years from October 25.
Full Story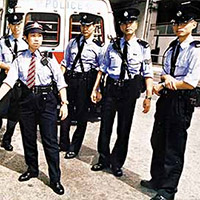 Police have reopened roads in Mong Kok after removing illegal barriers blocking traffic lanes, and set up a designated public activity area on Nathan Road for protesters to continue expressing their views.
Full Story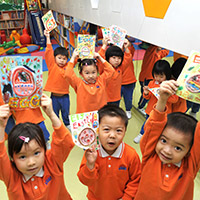 The Child Abduction & Custody (Parties to Convention) (Amendment) Order 2014 has been gazetted, to implement the Hague Convention on the Civil Aspects of International Child Abduction between Hong Kong and five countries.
Full Story

Police appeal to protesters on Lung Wo Road to exercise restraint and not commit acts endangering people's safety, and warns that enforcement action will be taken against illegal behaviour.
Full Story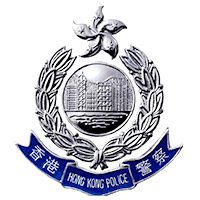 Seven police officers are suspended for their alleged involvement in the assault of a protester on Wednesday.
Full Story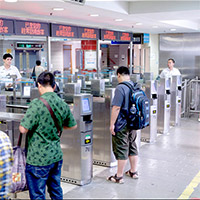 A six-member delegation from the European Union visited the Immigration Department from October 13 to 16.
Full Story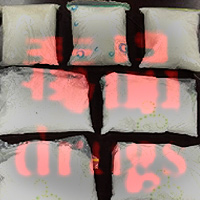 Customs officers have arrested two women aged 21 and 37 at Shenzhen Bay Control Point for drug trafficking.
Full Story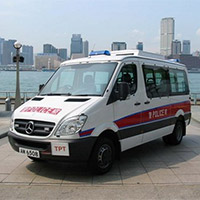 Police are acting in a professional and restrained manner in handling Occupy Central protests, despite the huge pressure on their stamina and resolve, Chief Executive CY Leung says.
Full Story