Business & Finance
Nearly 1.3m local companies registered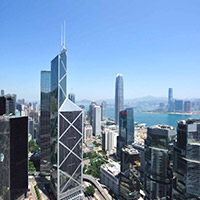 (January 10, 2016)
The total number of live local companies registered was 1,288,666 at the end of 2015, up 15,973 on the end of 2014, the Companies Registry announced today. 
The total number of local companies newly registered in 2015 was 139,209, among which 35,448 companies were incorporated online using the
e-Registry
. 
Registrar of Companies Ada Chung said the full-scale electronic filing service launched last March facilitated company information reporting and disclosure, and delivered efficiency improvements for companies. 
For non-Hong Kong companies that have established a place of business in Hong Kong, 894 were newly registered last year, an increase of 10.23% from 811 in 2014. The total number of registered non-Hong Kong companies reached 10,029 by the end of 2015.