The Environmental Protection Department has rated water quality at eight beaches 'good' for this weekend.
Full Story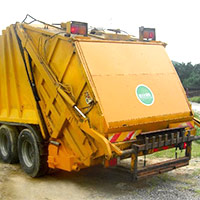 The Environmental Protection Department will open the Sha Tin Transfer Station for use by private waste collectors and reduce the fee at the Island East and Island West Transfer Stations on March 1.
Full Story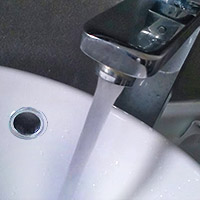 Financial Secretary John Tsang has announced several measures to cut spending on water and enhancing supply.
Full Story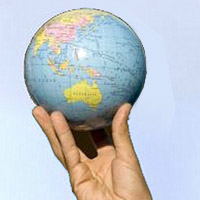 Hong Kong's overall air quality improved last year, Assistant Director of Environmental Protection Mok Wai-chuen says.
Full Story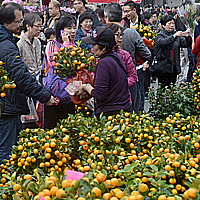 The Housing Department will collect citrus plants from February 26, the 8th day of the Chinese New Year, to March 19, for repruning.
Full Story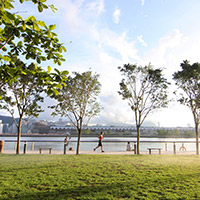 A new version of the mobile application "Tree & Landscape Map" has launched, with enhanced content and search functions to enable users to more easily locate special green and landscape features.
Full Story
Hong Kong households and businesses throw away more than 70,000 tonnes of computers and electronic equipment every year. To reduce the amount of electronic waste dumped at the city's landfills, the Environmental Protection Department launched the Waste Electrical & Electronic Equipment Recycling Programme, or WEEE, to encourage schools and the community to donate used electrical and electronic equipment to non-governmental organisations.
Full Story

A Chinese Banyan at Shui Mei Village Playground in Yuen Long was chosen as the city's Favourite Old & Valuable Tree by thousands of people in a Development Bureau online contest.
Full Story

Using clean energy to reduce carbon emissions and improve air quality will inevitably increase pressure on power companies to rise electricity tariffs, Secretary for the Environment KS Wong says.
Full Story
The glass bottle recycling network has grown to cover all 164 public rental housing estates under the Housing Authority, the Environmental Protection Department announces.
Full Story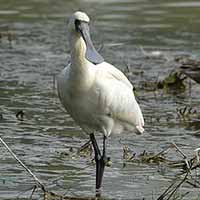 When winter arrives in Hong Kong, so do tens of thousands of migratory birds. Hong Kong Wetland Park organises the Bird Watching Festival so that visitors can see the birds up close, as they migrate from the north to the south for winter. This year's festival has activities that will introduce people to different bird species' fascinating daily habits.
Full Story


Secretary for Development Paul Chan has given a speech, met officials, and inspected infrastructure projects during his duty visit to Barcelona.
Full Story